David Edwards
Raw Story
Sat, 23 Feb 2013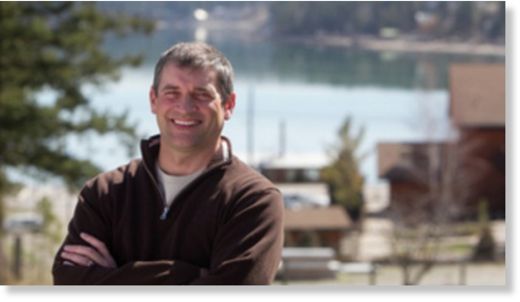 © image via Lavin for HD 8 official website
A Montana Republican state legislator has introduced a bill that would give corporations the right to vote in municipal elections. According to Think Progress, Rep. Steve Lavin (R-Kalispell) has introduced Montana House Bill No. 486, which would grant to "a firm, partnership, company or corporation" that owns property within a district the right to vote as a citizen of that district.
Echoing former Massachusetts governor and Republican presidential candidate Mitt Romney's 2011 assertion that "corporations are people, too, my friend," the law, if enacted, would empower a representative of each company in the district to cast a vote in the company's interest. The representative would be required to present proof of the company's registration with the secretary of state and that they are that organization's designee.
This legislation would go beyond even the allowances made for corporations and companies to funnel unlimited dark money into elections as per the "Citizens United" decision. Think Progress reported that the bill was tabled by the state legislature almost immediately, so it is unlikely to be voted into law.
House Bill 486 imposes some limits on corporate power in that the companies would not be able to vote in "school elections," but would be confined to voting on municipal matters.
Note: Naturally, this comes from the ALEC infested Republican's! Seriously, don't corporations already have enough influence over elections and the politicians they purchase? Or, maybe they're just trying to see how stupid and distracted people are to see if they can get away with it?  Hasn't the country had enough of this insanity, or are people on the mainland just comatose from a deadly combination of chemtrails, EMF's, fluoride, radiation and GMO's?
(Thankfully the islands are minus the fluoride, chemtrails and the radiation isn't quite as bad…GMO intake can be limited)