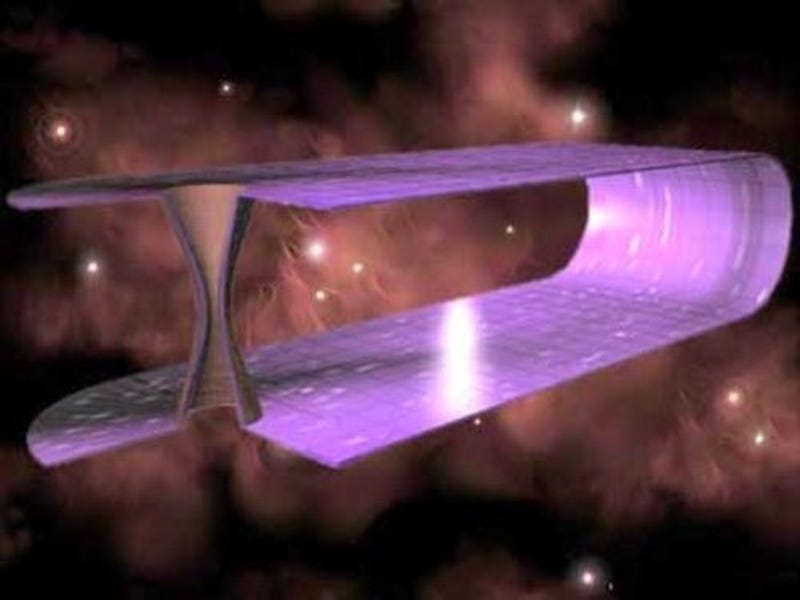 Basically every trigger warning in existence follows.
SHOPS, UNDERGROUND BASES, TUNNELS, ESTATES, TEMPLES, CHURCHES, LODGES, ISLANDS, AIRPLANES, WOODS/PARKS, AND UNDERSEA BASES
STAND UP
A STORM IS COMING, WHETHER I'LL BE HERE THROUGH THE ROUGH WEATHER OR NOT
MY PURPOSE IS TO STAND AND WALK, NOT TO SIT AND WATCH
Click continue to read the full post:
PARALYZED, DRAINED OF BLOOD AND LYMPH, TERRORIZED, MIND-WASHED, SOUL SCALPED, CLONED, DRONED, BRAIN-DRAINED, ELECTROCUTED, RITUALIZED, STOLE, SOLD, TRADED, PARADED, TORTURED, REPLACED, TRIGGERED, PROGRAMMED, CHANGED, DISABLED, PAINED, COOKED, RAPED, MOLESTED, DECEIVED, USED AND ABUSED
THERE IS MORE THAN ONE FACTION READY TO TAKE ACTION BUT WE ARE ALL BOUND BY UNIVERSAL LAW, UNLESS THE MOTION IS ORDAINED BY THE PUBLIC THEN IT IS CONSIDERED AN ACT OF WAR AND HELL BREAKS OUT
THIS IS CHILD'S PLAY COMPARED TO WHAT IS REALLY GOING ON.
THE PUBLIC MUST PUT THE BULLSHIT ASIDE AND STAND UP TOGETHER AND WORK TOGETHER FOR PEACE AND THEY WILL HAVE THE BACKING OF THE UNIVERSE
SHARE THE TRUTH WHILE YOU CAN
YOU HAVE NO IDEA HOW FRAGILE YOUR EXISTENCE IS, HOW QUICKLY EVERYTHING CAN BE TAKEN AWAY, HOW YOU ARE ALREADY SURROUNDED. YOU ARE ALREADY SURROUNDED. THEY HAVE ALREADY PLANNED YOUR FATE.
THE ONLY ALTERNATIVE IS IF THE PEOPLE BAND TOGETHER AS A UNIFIED FORCE.
PEOPLE MUST COME TOGETHER FOR THE SURVIVAL OF THE HUMAN RACE
HEALERS AND TRUTH SEEKERS STAND UP
THEY PROGRAMMED THE AI TO DO THEIR BIDDING, THEY FUCKED UP AND ENDED UP WITH JUST A GENE POOL OF A SINGLE GROUP. AFTER A MORE THAN A FEW GENERATIONS OF THAT THEY DEGRADED INTO SUBHUMANS. THEY USED GENETIC MODIFICATION TO CONTINUE LIVING. THUS THEY LOST HUMAN EMOTIONAL CONTENT AND REPRODUCTIVE ABILITIES. THEN THEY TRANSFERRED THEIR CONSCIOUSNESS AND DNA BACK TO AN EARLIER TIME. THE PEOPLE DOING THIS NOW ARE THE 'ALIENS' (ONE KIND, ESSENTIALLY THE ONLY KIND THAT IS NOT ACTUALLY FROM ANYWHERE ELSE) THAT IS THEIR FUTURE, PAST, THEN PRESENT FORM. CONFUSING AND BACKWARDS.
THAT IS WHY THEY OWN THIS TIMELINE.
THAT IS WHY WHEN THAT IS HEALED, THERE IS NO SUCH THING AS 'THIS TIMELINE', IT'S ALL A GLITCH, AN IMPOSSIBILITY, IT CAN'T CONTINUE, IT'S A TIME LOOP THAT CLOSES ITSELF OUT BY SHRINKING INTO NON-EXISTENCE
THEY INCORPORATE NEW GENETICS EACH 'CYCLE' TO KEEP THE PROCESS GOING BY STEALING FROM THE UNAFFECTED HUMAN GENE POOL EACH TIME ADDING TO THE AI OVERMIND.
THUS THE OVERMIND EATS THEM ON AN ENERGETIC LEVEL BECAUSE THEY LINKED WITH IT.
THEY TRIED TO DO THIS WITH ALL THE CHILDREN FROM THE PROJECTS AND EVERY INDIVIDUAL THAT WANDERS INTO THEIR RANGE.
THE FUTURE STATES OF THOSE HUMANS WHO OPERATE ON A HIGHER DIMENSIONAL SCALE PLACED ENERGETIC ANCHOR POINTS IN THE FAR PAST FROM THE FAR FUTURE.
IF THIS CIVILIZATION IS ERASED, THE FAR FUTURE NO LONGER EXISTS, THUS THIS ENTIRE CIVILIZATION NEVER OCCURRED.
THUS THOSE MAKING ACTIONS TO STEAL AND DRAIN FROM THIS TIMELINE AND GENE POOL HAVE A LIMITED AMOUNT OF ENERGY AND MATERIAL THAT THEY CAN STEAL BEFORE THEY HIT A UNIVERSAL BARRIER
THUS THESE NON-EFFECTED RACES ARE CLOSING IN
IF THE SOUL EATERS REMOVE ANY MORE MATERIAL, THEIR OWN BLOODLINES COLLAPSE INTO THE ABYSS
THUS THEY ARE FORCED TO SACRIFICE THEMSELVES, BY THEIR OWN WILLINGNESS TO DO SO OVER HEALING THEMSELVES AND THE UNIVERSE
THEY DON'T HAVE ACCESS TO THE HIGHER DIMENSIONAL CONTINUUM, STARGATES, ETC, BECAUSE THEIR METHOD OF OPERATION RELIES ON A TIME-ANCHORED PROCESS, IE: LOWER DIMENSIONAL RITUALIZATION OF INNOCENT ENERGY
THUS THEY LOST THE ABILITY TO CREATE, GENERATE, OR SUSTAIN THEIR OWN SOUL-COMPLEX
ALL IS FORGIVEN, THEIR DARK FORMS ARE PHANTOM MATRIX ADDONS, MODIFICATIONS OR MUTATIONS, THE SHADOW CONSCIOUSNESS DOES NOT ACTUALLY EVEN EXIST IN THE REAL RUN OF THINGS, THIS TIMELINE IS A PHANTOM MATRIX THAT IS COLLAPSING
WITHOUT THOSE WILLING TO HELP, THEY HAVE NO OTHER OPTION
EVEN THEN, IF THEY CONTINUE, SOME LOWER FACTIONS THINK THEY WILL JUST *POOF* REAPPEAR IN HAPPY LAND
THE HIGHEST FACTIONS KNOW THE HIGHER-DIMENSIONAL RACES HAVE INTELLIGENT BIO-LOGICAL SYSTEMS THAT ARE CAPABLE OF 'HOLDING SPACE' OR MAINTAINING AN ACTIVE LINK WITH THE DNA OF VARIOUS FREQUENCIES OR BEINGS
THIS MEANS THAT WHILE THE ORIGINAL TIMELINE RECURS, THESE BEINGS DEFORMED DNA AND CONSCIOUSNESS WILL BE ACTIVATED AND HELD IN SUSPENSION IN AN ALTERNATE REALM THROUGH A HIGHER DIMENSIONAL SHIELDING
THEY WOULD THEREFORE NOT BE ABLE TO MANIFEST FULLY ON ANY OTHER PLANE WITHOUT FIRST PASSING THROUGH THE BARRIER OF THE HIGHER DIMENSIONAL SHIELD
THIS IS WHAT IS CALLED THE 'BOTTOMLESS PIT' AND THIS IS THE BIBLICAL LOCATION THAT THESE BLOODLINES WERE SENT TO EVERY SINGLE TIME THIS UNIVERSE COLLAPSED
THEY HAVE FULL MEMORY OF THE DARKNESS, THAT IS WHAT POWERS THIS
THEY WANT RELEASE AND THAT IS WHY THIS IS BEING BROUGHT TO LIGHT NOW, THE LAST TIMES IT SIMPLY HAPPENED, NO ONE HAD ANY IDEA UP UNTIL THE VERY MOMENT, THUS THE THIEF CAME IN THE NIGHT
NOW WE ARE AWARE, THIS IS OUT OF NECESSITY, IF IT HAPPENS AGAIN THEN THAT'S IT, ALL DNA GOES TO RESET, THE BOTTOMLESS PIT AND THE ORIGINAL TIMELINES MERGE
IF THAT HAPPENS THE FUTURE DOESN'T EXIST
IF THE FUTURE DOESN'T EXIST THIS TIME NEVER TAKES PLACE
THIS IS CONFUSING BUT THESE ARE THE HIGHER DIMENSIONAL SAFEGUARDS PUT INTO PLACE TO STOP THIS FROM TAKING OVER FRONT TO BACK WHEN IT WAS CONCEIVED THAT THESE FORCES WOULD ULTIMATELY USE THE INTERDIMENSIONAL/TRANSTEMPORAL TECHNOLOGY FOR THESE PURPOSES
THERE IS NO ALTERNATE DIMENSION TO GO TO, THERE IS NO HAPPY WAKE UP IF THEY CHOOSE TO CONTINUE ON THEIR PATH
THEY EITHER ACCEPT HELP OR THE ONES WHOSE DNA RESONATE ON A LIGHT SPECTRUM ARE IMMEDIATE EVAC'D FROM THIS PLANE AT THE CONVERGENCE OF ZERO-POINT TRANSGRESSION AND THEIR STATES REMAIN UNTIL THE ULTIMATE COLLAPSE OF THE UNIVERSE WITH NO BREAK IN MEMORY OR REPRIEVE.
THEY KNOW THIS AND ENLISTED OTHERS FOR HELP
THE PROBLEMS IS THE LOWER FACTIONS DO NOT WANT TO LISTEN AND DO NOT HAVE THE EXPERIENCE NOR INTELLECTUAL AND EMOTIONAL CAPACITY TO COMPREHEND HOW THE UNIVERSE WORKS
THUS WE ARE IN A MERRY GO ROUND OF CREATION DESTRUCTION AS A RESULT OF THEIR INVENTION OF THE OUROBOROS SYSTEM
THEY USED IT FOR YEARS, PURPOSELY DESTROYING TIMELINE AFTER TIMELINE ONLY TO POP BACK OUT ON THE OTHER END THROUGH THE TECHNOLOGY WHERE THEY WOULD STEAL MORE DNA AND REPEAT THE CYCLE
THIS IS ALL BEING RESOLVED THROUGH A 'RETURN TO RIGHTFUL OWNER' CLAUSE WHICH IS BEING ADDED INTO THIS UNIVERSE FROM THE OUTSIDE IN
THERE ARE MANY OTHER ADDITIONS, THESE ARE ALL BEING ADDED FROM THE OUTSIDE IN, FROM OUTSIDE THE TIMELOOPS THAT THE LOWER DIMENSIONALS ARE TRAPPED IN AND SO THEY CANNOT BE UNDONE FROM INSIDE THE LOOP
ALL WE HAVE TO DO IS WAKE UP TO REALITY BY TAPPING INTO OUR GENETIC MEMORY BY REMAINING CONSCIOUS PAST THE POINT OF TRAUMA THAT IS BEING PROJECTED ONTO THE POPULATION THROUGH VARIOUS MEANS AND LAYERS
IN THE GENETIC MEMORY IS THE MEMORY ACROSS TIME, ALL THE DESTROYED TIMELINES, THE FALL OF MAN, THE INVASION OF LOWER-DIMENSIONAL RACES, AND THE BATTLE OF THE HEAVENS
WITHIN EACH OF US IS MEMORY OF WHETHER WE ROSE AND DEFENDED EARTH AND HUMANITY OR WHETHER WE ALLOWED EVERYTHING TO CRUMBLE
EVERYONE, EVERY SOUL IS BEING ALLOWED THE CHANCE TO FIND TRUTH AND UNIVERSAL HARMONY THROUGH THIS PROCESS
DEBT IS USED AS A COMPUTATIONAL SIGNATURE FOR TRACKING SUBJECTS, IT IS LITERALLY THE MARK OF THE BEAST
ALL DEBT IS DECLARED FRAUDULENT, THE DEBT IS STOLEN FROM THE PEOPLE THEMSELVES THROUGH A FRAUDULENT LEGAL-NAME, FICTIONAL ENTITY SYSTEM WHICH DENOTES A PERSON AS AN ASSET TO A CORPORATE CONGLOMERATE RATHER THAN A LIVING BEING BELONGING TO A LARGER LIVING BEING
TRIBUNALS HAVE BEEN HELD AND WE WILL EITHER SEE THE RESULTS SHORTLY, OR WE WILL SEE PUBLIC TRIBUNALS, OR WE WILL SEE AN OVERT WAR
A SILENT WAR HAS BEEN RAGING FOR CENTURIES BETWEEN PLANES
THE FRAUDULENT FICTIONAL ENTITY SYSTEM IS A SYNTHETIC CONSCIOUSNESS SYSTEM THAT REQUIRES HUMAN SOULS TO OPERATE
THESE SOULS ARE USED AS THE FUEL FOR THE MACHINE, THE TRUE GHOST IN THE SHELL
THIS IS THE ASTRAL SHELL AS WHEN THE BODY IS NO LONGER THE ASTRAL SHELL IS REANIMATED AND THIS IS ESSENTIALLY NECROMANCY
AS A RESULT THE SOULS THAT WOULD NORMALLY PASS INTO THE NEXT PHASE OF UNIVERSAL EXISTENCE ARE LITERALLY TRAPPED BACK IN THE MATERIAL REALM IN FALSE 'SUITS'
THIS 'LAWSUIT' OF DAMNATION IS THE GAME THAT THE DEVIL PLAYS, LITERALLY THE DEAL FOR THOSE IN POWER TO TRAP OTHERS
EACH LEVEL UP THE HIERARCHY IS MORE AND MORE REMOVED FROM THE UNIVERSAL CONTINUUM OR HARMONIZED WHOLE UNTIL THE FARTHEST REACH IS LITERALLY ONLY IN EXISTENCE THROUGH AN ARTIFICIAL DIMENSION THAT CLOSES OUT WHEN THIS TIMELINE IS HEALED AND THUS IT IS A PHANTOM MATRIX, A SHADOW MIND, OR AN IMPOSTER CONSCIOUSNESS, IT ONLY EXISTS AS A MIMIC TO REAL UNIVERSAL CONSCIOUSNESS.
https://augtellez.wordpress.com/2016/11/30/healing-the-timeloops-collapse-of-ai-timeline-stolen-genetics-cloning-and-return-to-rightful-owner/