Note: No mention of testing of brain tissues for evidence of military or oil & gas 'sonar blasts'…hmmm.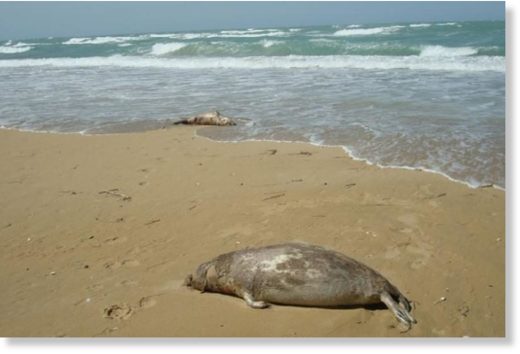 No hazardous substances were found out in the samples taken after the mass die-off of the Caspian seals, Kazinform correspondent reports citing Kuangali Ashakhov, Chief of the Mangistau region's Forestry and Wildlife Territorial Inspection.
As reported earlier, 243 corpses of the dead seals were discovered and gathered in Tupkaragan district of Mangistau region in April. The dead animals were washed up on the shore.
The specialists of Almaty-based Research Institute of Hydrobiology and Virology took tissue samples of 6 species.
"The results of the tests are ready. No hazardous substances were found. We did not see any signs of poisoning. Water and soil samples are also normal," K.Ashakhov said